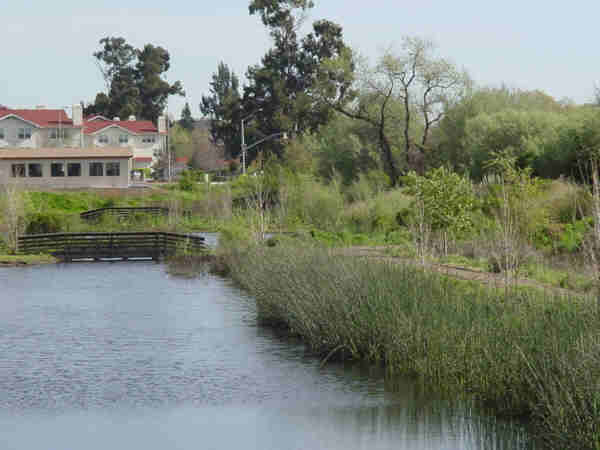 Tule Ponds at Tyson Lagoon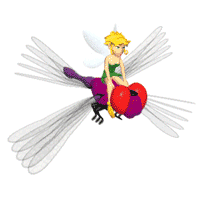 Wetland Center
2023-2024
IN PERSON AND VIRTUAL
(ALL FREE for Alameda County Schools only)
LIMITED TO 100 CLASSES PER YEAR, BOOK EARLY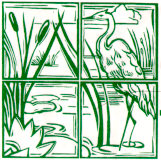 For in person: Call Math/Science Nucleus (510) 790-6284 or email field@msnucleus.org to schedule a date. Email us a few dates and we will get back with you as soon as possible. Each field trip is a 2 hour docent led tour with different activities for each grade level. We sometimes emphasize different content areas if requested by teacher. Schools may have lunch at Tule Ponds at no extra cost up to 30 minutes. However, teachers must supervise children and use our recycling containers and be responsible for clean-up.
Virtual: 1 hour virtual tour through Zoom and worksheets with activities that students can do at home or class. You may schedule for entire school! Limited one per school. These are free also on a limited basis. First come, first served.
1999 Walnut Ave
Fremont, CA 94536
(behind the Fremont BART Station)
grade
FIELD TRIP (at facility)
in person

VIRTUAL (most components of at facility, tour through Zoom, registration required)

Description
NGSS


Calif. Science Correlation

Supplemental
Information and
Lesson Plan
First
Plant Structures


Children take a tour of Tule Ponds with a focus on investigating plant structures, learning functions of plant parts, and observing animal behaviors. They make an elderberry "instrument" like that of the early Ohlone Indians

Trees of Tule Ponds
worksheet (Herby-Woody)


more information

click
click
Second
Plant and Animal Diversity


Students look at biodiversity of organisms in a wetland ecosystem. They tour Tule Ponds looking for plant and animal species including various native trees, and other plants, birds, butterflies, and frogs.

Biodiversity of Tule Ponds
worksheet (animal cutouts)
Monarch Life Cycle


more information

click
click
Third
Wetland Ecosystem and Life of Ohlones
Students investigate the animals and plants that live in different habitats within the wetland. They learn how the Ohlone's used the area for food and shelter. Students create a bookmark with leaves of native plants or make a Tule doll.

(note this also is part of History Standards)

Ohlone Culture at Tule Ponds
basket weaving
arrowhead descriptions
how to make a tule doll


more information



click
click
Fourth

Designing Solutions - Constructed Wetlands


Students learn how engineering and restoration have helped enhance Tule Ponds, our water supply system, and the surrounding city.

T

hey use microscopes to look at plankton and monitor the performance of the constructed wetland system
Wetland in the City
plankton guide
microscope animation
microscope worksheet


more information



click
click
Fifth
Stormwater and Wetland Chemistry


The elements and compounds found in the stormwater can pollute and cause damage to wildlife and plants.

Chemistry of Aquatic Systems
worksheet
periodic table


more information

click
click
Sixth
Climate Change through Time


The Hayward Fault created Tyson Lagoon over time, the change in this area is related in part to plate tectonics. See how microorganisms tell a story over time.

Earthquake Walk from Tule to Stivers Lagoon
worksheet


more information

cli

c

k
click
PLEASE EMAIL US THE INFORMATION WITH SEVERAL DATES AND WE WILL CONTACT YOU ABOUT AVAILABILITY ( field@msnucleus.org )


Want to keep informed on school field trips and teacher workshops held in the San Francisco Bay area, just put your email in the above mailing list. You can remove yourself at any time. This helps our non-profit get information to you without the cost of postage. We do not sell nor share our lists with any other organization.

NOTE: After booking we require a minimum of 3 week cancellation notice or subject to $50.00 penalty unless due to weather. We are reimbursed the cost of the field trip from the county only if we provide the service. We can not guarantee that cancellations can be rescheduled.
If it rains? This facility is a flood control area, and during rains we can still visit the ponds. We will have umbrellas to walk a shorter version of the trail. We have appropriate hands on activities inside. If the rains are very hard, we will reschedule if we have available dates with no penalty.
If not from Alameda County or we are over the 112 free: Price: $200 for 2 hour class.
Classes limited to 32 students (exceptions for larger classes are sometimes made if scheduled as an event)
For more information on Tule Ponds at Tyson Lagoon click here.
DIRECTIONS: 1999 Walnut Ave, Fremont (click here for map, driving, and BART information)
Reminder: You will receive an email reminder about 3 weeks prior to field trip.
Images of Tule Ponds Field Trip
By Mrs. Lew's 2nd Grade Class (March, 2009) James Madison Elementary School, San Leandro
We enjoyed the Tule Ponds nature walk
And listening to your interesting talk.

So many plants we saw and touched
Like sycamore leaves, tule, and such.

We smelled freshly picked bay leaves
Lavender bush and California poppies.

Adventurous ones who were unafraid
Tasted sour grass by such a blade.

We didn't know that the willow tree
Was the natural headache remedy

A milkweed seed pod went "pop" with ease
Seeds floated like a parachute on the breeze.

In the greenhouse like growing seeds
We felt the mist and warmth it needs

The animal life was so amazing to see
Painted lady butterflies and honey bees

When you lifted a log to see what breeds
We saw bloodworms, roly-poly and centipedes.

The skunk den, raccoon bones and crayfish claw
Were animal evidence that we saw.

We found milkweed beetles, mosquito fish,
Yellow-eyed bullfrogs that go splish

Walking quietly with sharp ears, we heard
Ducks, coots, blue jays and a red-winged blackbird.

You showed us new things, like an osprey,
Catkins, and a home made of tule.

The irrigation tunnels were cool to explore,
We've never yelled in one before!

We learned so much and enjoyed our stay
Tule Ponds field trips was awesome day!
At the facility (DISCONTINUED FOR 2020): We have 112 free classes for schools in Alameda County. Please state your name, school, district, grade, how many children, and preferred date and time (9:30-11:30; 12:30-2:30)(schedule is flexible if school is traveling). Please register early for free classes, they fill up quickly. Note no more than 5 classes per school or one grade level.

The field trip is an exciting experience for students and teachers alike. Unlike most nature areas, students are able to touch and experience an urban wildlife. The area is dissected by the Hayward Fault and is one of the oldest natural lakes in the East Bay (over 4000 years old). This 17 acre facility is only open to school groups with occasional public tours. The wetland is only 100 feet east of the Fremont BART station. The classroom has 4 lab areas, for a true hands-on science experience.
Please email for quick response. Also to see virtual days. If it says Tule on a date, it is taken so please request another date. Also we would need to confirm (we sometimes have other things going on with staff.) Thank you.

These trips are paid for by Alameda County Flood Control and Water Conservation District. Math Science Nucleus manages the facility for this agency. If you are out of Alameda County or we no longer have any free trips available, you can still schedule a trip for $200.00.