California Nursery and the Panama-Pacific International Exposition (PPIE)
sponsored by Math Science Nucleus and Alameda County Library
Moving of the Niles Palms.... Family Tours... August- November
Tour Guide: Joyce Blueford

Niles Palms go to San Francisco - The amazing story of how palms from C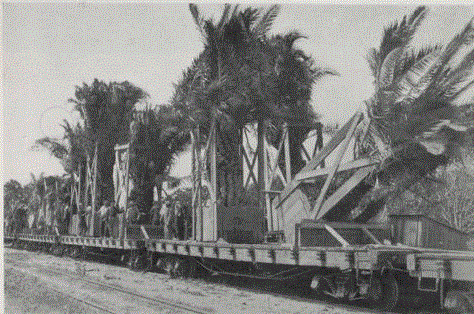 alifornia Nursery were transported by rail and ferry to the 1915 Panama Pacific International Exposition (PPIE). The palms were used in the main promenade called the "Avenue of Palms." After the fair the palms were brought back to Niles, where 20 of them still remain on the California Nursery Historical Park lands. A few of the rarest living artifacts from the fair. Janet Barton provides pictures and stories of this movement. Joyce Blueford will summarize PPIE and explore how the California Nursery Company and George Roeding Sr was involved in this massive effort. Will also review efforts Math Science Nucleus is doing to preserve this agricultural history in Fremont. Pre-registration is not required, but seating is limited. You will get a reminder if you sign up your email and assured a seat. Click on the green button below.
Janet Barton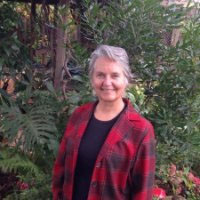 Janet Barton became fascinated with the palm trees of Niles after finding a 1915 California Nursery Company catalog. An intriguing photo of huge palms on rail cars had this caption "Trainload of Phoenix canariensis. Were planted on Palm Avenue at 1915 Exposition." How could such huge trees be moved to San Francisco before our bay bridges and modern transportation? The answer gives us a unique and colorful Fremont connection to the historic Panama-Pacific International Exposition.
Janet has worked in plant pathology and in software engineering. She is now working on a landscape design degree and blogging on interesting plant topics, some related to the PPIE.
Check out her blogs: "Palms on the Move" ( http://palmsonthemove.blogspot.com/) and "The Illustrated Plant Nut" (http://illustratedplantnut.blogspot.com/)."