Fremont area is a very historical place, from the Ice Age Fossils, Ohlone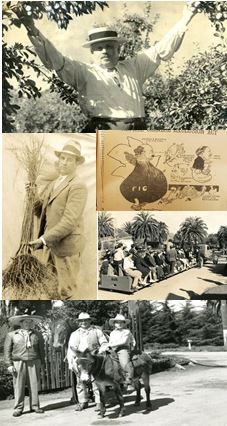 Culture, Mission San Jose, to the early settlers, to the railroads, to its nurseries, and even movie making. Learn through activities and informational booths of the various organizations that are preserving this heritage. Each child will get a Passport so they can learn about history through interacting with history groups. If you are new to the area this is an excellent time to get to know this very historical city.


The following groups will be represented:

Alameda County Water District

California Nursery Office Museum (managed by Math Science Nucleus) Look at the contribution of the Roeding Family that left their mark on Fremont and the world.

Children's Natural History Museum (managed by Math Science Nucleus) Fossils of Fremont and lots of science.
Country Club of Washington Township Women's Club

Local Ecology and Agriculture Fremont (LEAF)

Niles Essanay Silent Film Museum

Museum of Local History (managed by Washington Township)
Old Mission San Jose Museum (managed by )

Niles Canyon Railroad

Niles Depot Model Railroads and Museum

Patterson House (managed by City of Fremont)

Shinn House (managed by Mission Peak Heritage Foundation and COF)