I. Science MaTe Elementary
Earth Science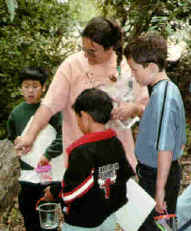 As a geologist, Dr. Joyce Blueford has distinguished herself in the field of radiolarian micropaleontology and sedimentology in California, Alaska, the Russian Far East, and Siberian Platform. She had written over 30 papers, including 8 scientific books.
As an educator, she has designed numerous classes in geology and science education. She has written 6 volumes of curriculum, which are used around the world. She started a non-profit, Math/Science Nucleus which is devoted to increasing science to children throughout the world. She has been the lead researcher on several projects including the integration of pen computers into schools and the use of internet technology to create a new medium of electronic textbooks.
She currently is working on establishing the Integrating Science, Math, and Technology Program in the African country of Eritrea.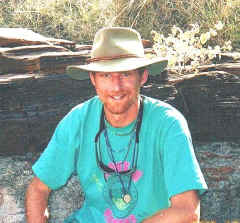 Scott Hassler earned an A.B. with High Honors in Geology from Oberlin College, and an M. A. and Ph.D. in Geological Sciences from University of California, Santa Barbara. He has published over 50 scientific articles and is recognized for his expertise in the geological effects of meteorite and comet impacts on the Earth. As an educator, he has taught geology to students of all ages, and has held faculty positions at CSU Hayward and UC Berkeley. He is a free lance writer who contributed to some of the stories in the Earth Science units. Dr. Hassler contributed to several of the stories included in the Earth Science units.

Artists

Doris Raia is a former railroad police officer whose responsibilities included the maintenance of the department computer system. After leaving the police, she honed her skills at the Chubb Institute and earned her MCSE for NT. Having a love of art from an early age, she has managed to blend her skills creating animations with Flash 5, action script, and other Macromedia products.