DORIS RAIA


in loving memory April 20, 1957-Feb 7, 2012
by Joyce Raia Blueford, Board President
Doris Raia died of a long battle with breast cancer in Medford, New Jersey. In her short 54 years she accomplished so many wonderful things for the Math Science Nucleus and our readership. Without her we would not have developed our electronic storybooks and slideshows which have been used around the world. Their timeless animations and appeal to children have always been a hit with our targeted audience, children and teachers. Doris did many of these animations for free, as she believed in the mission of the Math Science Nucleus. My sister was always willing to help, as she did to many other people in her life.
She was working on the animations up until she could no longer pick up a tablet pen. The cancer went into her spinal cord and paralyzed her creative hands. However she was a fighter and she still wants to help children learn, especially computers. The Math Science Nucleus is setting up a memorial to keep her spirit alive. She had endeared herself to the children of Eritrea, and we are going to establish a way to help them again. We are looking at helping an "Internet Cafe" that will allow poor children to learn about computers.
A Beautiful and Generous Soul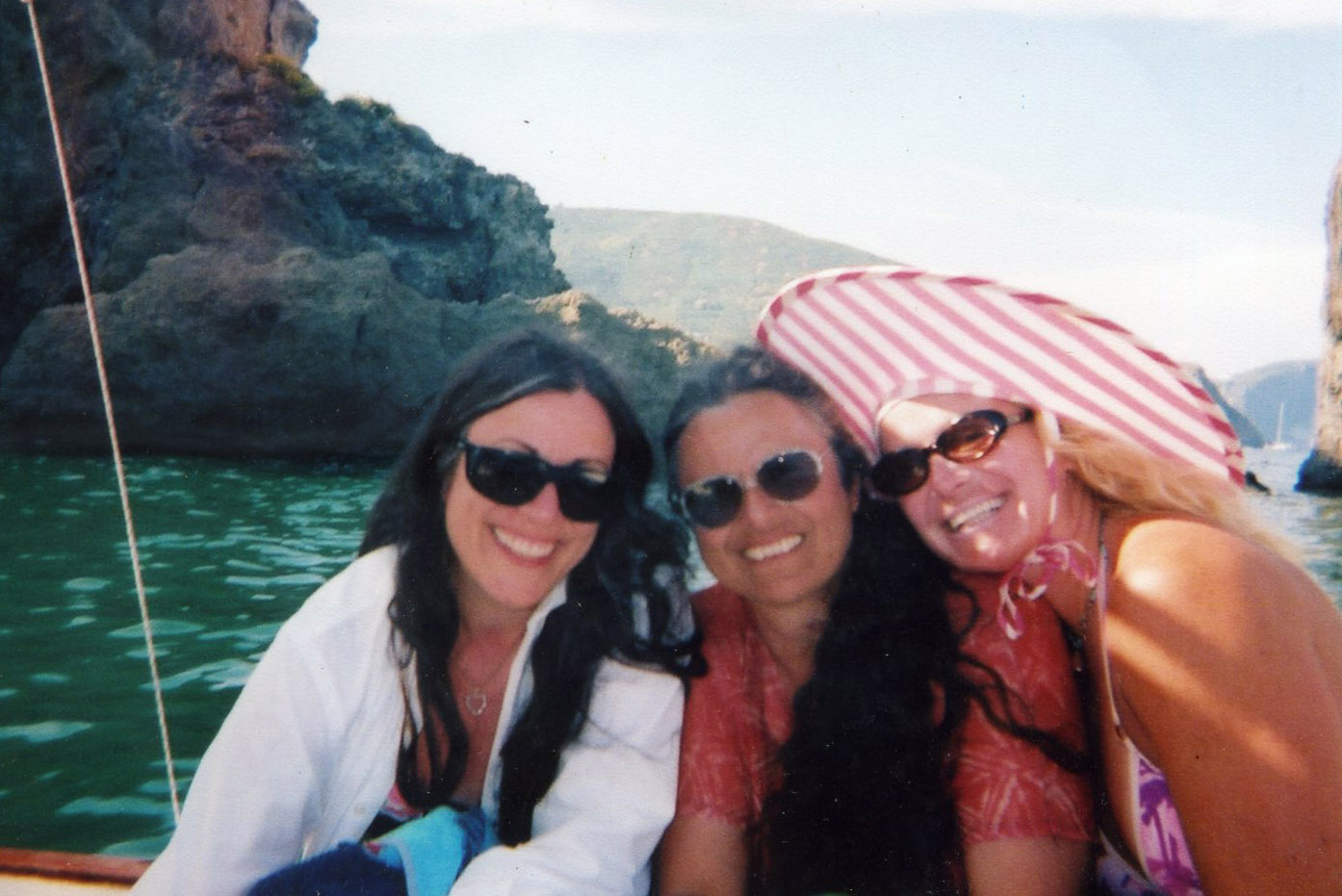 Doris was born on Staten Island, New York in an area referred to as Oakwood Heights. She was the third child to Alfonso and Catherine Raia. She always had a mathematically mind, she was able to do math puzzles without trouble as a young child. Her auburn hair against her perfect skin assured her that she would be a face you would not forget. She loved to travel around, especially with her companion, Steven Mallory who would take train trips throughout the eastern United States. She loved the Island of Ponza, Italy where her mother was born. Right is a picture of Doris, Joyce (sister) and Linda (cousin).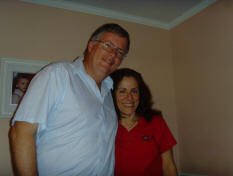 She graduated from New Dorp High School, where she was a shotputter on the track team. She earned a black belt in Judo and was in national competition. She was a police officer for Conrail for 10 years, based in New Jersey, but she wanted to do more with her talent of drawing and computers. Doris was a free spirit with many friends. Personally I would like to thank Francis Roarty (left), a really true friend to Doris who helped her with her day to day survival so she could complete some of the animations and play on the computer. Doris just did not want the cancer to take her creativity.

I will let her tell her story about her battle with cancer, which is intertwined with a true friend Hagos Tewolde, which she had a 10 year computer collaboration.
"This is a story of how I became friends with Hagos and how this friendship always kept my sprits up through my battle with cancer. I hope you enjoy the story of our unique friendship that has lasted since 2000.
From 1982 to 1999 I worked with the Conrail Police Department in New Jersey. Some time during the 80's we upgraded to a modern reporting system -- computers. We used a "Wang" system. Most people today don't even remember that system. But back then I was nick named the "Wang mistress", and this started my love affair with the computer.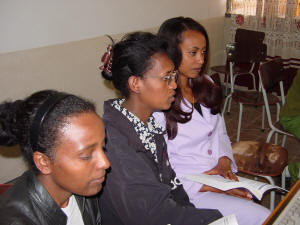 1999 Conrail was sold to two other railroads and I elected to take a buy out. My skills were outdated so I went back to school for computers. After I graduated it was difficult to find a job, but my sister was doing a project in Eritrea setting up a computer lab. While setting up the lab I met this young girl, Selam (left,middle) who was a little on the heavy side. She was a very soft spoken girl but she was extremely helpful. She picked up on computers much faster than the other girls I was teaching. But we had a little trouble understanding each other, I had a terrible New York accent and she had an Eritrean accent. We started to realize that she could read English much better than speak it, so we would sit at the computer and type notes to each other. She would also bring me around town and show me the area. We started a new friendship, but this girl was helping move computers around and doing heavy work without complaining. She was so nice to work with. We exchange email addresses hoping that our friendship would continue when I returned to America.

A few days after I returned, I sent her an email, but she did not return my message. Several days later I received an email from her husband saying that she just had a baby girl. In their culture Selam is not able to come out of her house for a couple of months because of the birth. (This is Africa not America, very different cultures.) I started to email back and forth with her husband and this is how the friendship started. Through communication I found out that he liked art and computers and he was very open minded to listening and not judging a person because they thought differently. We spoke about religion, he is Greek Orthodox and I'm atheist so the conversation were very interesting. He would tell me his dreams and he always wanted a computer. I had an older lap top that I mailed to him. I remembered the postage was a little expensive. Then he had to pay a tax for bringing it into his country. So this little gift was a little expensive. It seems that both countries likes to take a bite out of everything you do. But that is nothing new, look how much we have to pay in income tax. It seems all goverments want a bite out of your dollar.

Over the years I sent him books and odds and ends that were computer related. But he never was really making a good salary over there. I thought if he went to school and learned how to fix computers it would be better. I told him that I would loan him the money and he could pay me back when he had the chance. He took the classes and graduated first. When he graduated I told him the gift from me was that he did not have to pay back the loan.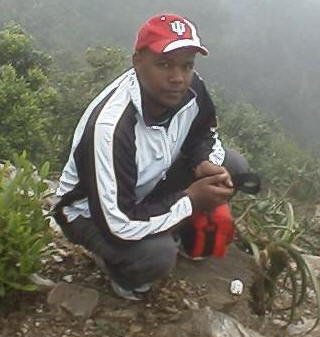 He tried looking for a job that was computer related, but he was having trouble finding one. Then there was an opportunity to purchase a internet cafe. At the time I was just diagnosed with the cancer and my concerns was battling the disease. So he took a chance of a life time. He sold everything he had that was worth anything and bought the internet cafe. From all the knowledge he got from going to school and knowing a little about business his business is doing well. He is not a rich man, but he able to put food on the table.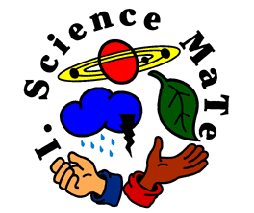 When I was diagnosed with the cancer me and Hagos (right) sent email almost every day. He would tell me how life was in Africa and how the medical system over there was so much different. From his words I realized how lucky I was to be in America. He would always try to tell me an story that would make me laugh."
Please help us make Doris' dream come true. If you would like to donate to "The Doris Internet Cafe" please click here or send a check to the Math Science Nucleus, 4074 Eggers Drive, Fremont, California 94536. All donations will be tax deductible. Click here to donate online.
Animations by Doris Raia can be seen on the following links:
http://msnucleus.org/membership/guide/storybooks.html
http://msnucleus.org/membership/slideshow.html
Our work in Eritrea (click here)