Family Science, Math Nights and Assemblies
(for schools or libraries)
2019-20
Includes electronic presentations (usually animated storybooks) to motivate families to learn more about science. Families work together at each of the activities and given clues on how to expand on learning at home. There are 4 activities (usually in sets of 8 each) throughout a large room (multipurpose is ideal) at the school. Families get at least 2 make and takes and a customized workbook for your school. Presentations are geared for K-6 so the entire family especially with siblings can attend.

However, for assemblies schools must specify if they want to gear it to lower or upper. Most of the activities are selected because they have general appeal. Below are examples of the different combinations.
Look at our Integrating Science, Math and Technology Currulum (I. Science MaTe) to see the different type of subjects (http://msnucleus.org/membership/index.html)



These are some of the offerings for 2019



Oceans Critters: Past and Present - Families will explore different types of sealife and what environmental information it provides from jellyfish, coral, clams, gastropods, sea cookies, and more. They will sort different groups and then compare them with past fossils shells. Families will see fossils from Mission Peak are learn how they got there. Students will make a shell bracelet or necklaces.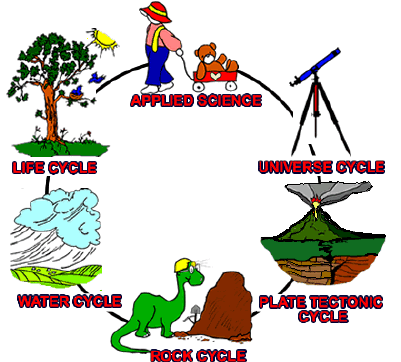 Science and Engineering - Families will see how to build a Roman Arch; how to design structures that can withstand a large earthquake; how math is important in building structures; and to see how nature engineers body form and function.
Bones: Past and Present - Families will look at the clues that provide paleontologist with information on what the fossil animal may have been. Emphasis will be on the bone fossils found in Fremont area (Irvingtonian Fossils) that are Ice Age. They will look at human skeletons and learn to compare with fossils. They will learn about what Fremont looked like long ago.
We can customize for your school and can include subjects like Water, Light, Electricity, Magnetism, Rocks, Earthquakes, and much more. If you look at our curriculum (right), the basic themes can be customized.

Cost for Family Science Night: $400 for 1 hour of 150 people (Math Night is $450 and includes prizes for doing prediction type math actiivity); add $50 for each additional 50 people. The school provides 3-4 helpers to monitor the activities and to help set up. If no helpers are provided add $100 because we would have to provide a second person (especially for groups over 150). If AV equipment is available (projector, screen and speaker) no extra charge, if MSN has to provide add another $50.00. We provide the computer. Require access 1 hour prior to set up and 1/2 hour to clean up. If a school books 2 science nights of the same subject, within a few days of each other cost is $350 per session or $700.00 (for both days).
Assemblies at School During School Hours: depends on number of children and how many make and takes, ask for a quote
We can customize a program for your school especially content. Math Science Nucleus has over 30 years of making science exciting. Contact us for more information (510)790-6284 or msn@msnucleus.org
Currently serving Fremont, Newark, Union City
Want to keep informed on school field trips and teacher workshops held in the San Francisco Bay area, just put your email in the above mailing list. You can remove yourself at any time. This helps our non-profit get information to you without the cost of postage. We do not sell nor share our lists with any other organization.