150th Anniversary of the Great Quake of 1868
Grand Opening of Earthquake Walk on the Hayward Fault

tickets $25.00 donation (profits go toward earthquake related projects)
purchase tickets online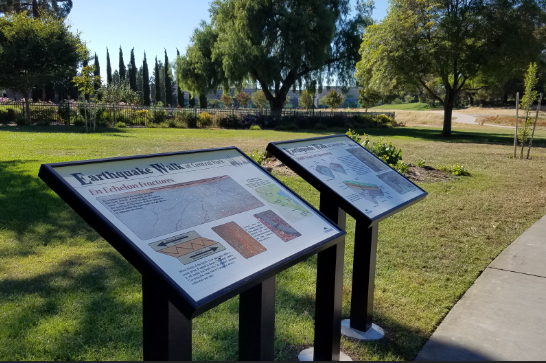 State Senator Bob Wieckowski and Fremont Mayor Lily Mei would like to welcome people to Central Park and to learn about the Hayward Fault. Bob has been a proponent of preserving features throughout Fremont so people can understand the dynamics of earthquakes. He was involved with the 2006 effort to preserve the Earthquake Trench, and has continuted to help the Math Science Nucleus promote the science behind the earthquakes.
We will unveil the new signs that are throughout the park, that highlight different "creep" features. The signs were paid for by the City of Fremont.
Refreshments will be served in the Visitor Centers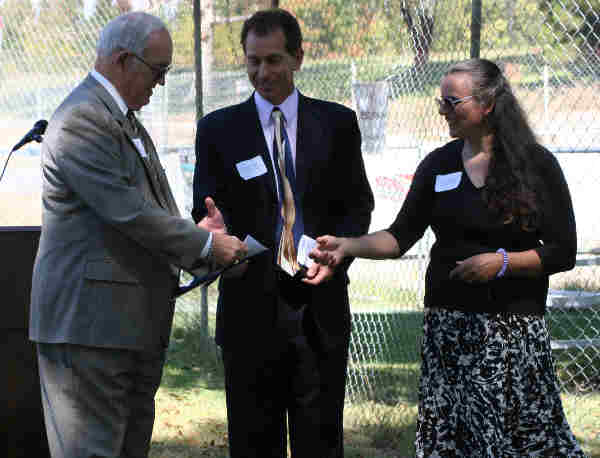 Picture to the left is Tom Blalok (BART Supervisor), Bob, and Joyce Blueford of Math Science Nucleus during our 2006 Earthquake trench celebration.
| | |
| --- | --- |
| | MATH SCIENCE NUCLEUS since 1982 has served the education and public by offering quality science and math lessons that take our children learn critical thinking skills. We manage the Children's Natural History Museum and Tule Ponds at Tyson Lagoon Wetland Center. http://msnucleus.org. |
Math/Science Nucleus
4074 Eggers Drive, Fremont, California, U.S.A., 94536
(510) 790-6284
msn@msnucleus.org