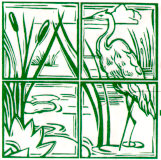 Tule Ponds at Tyson Lagoon Wetland Center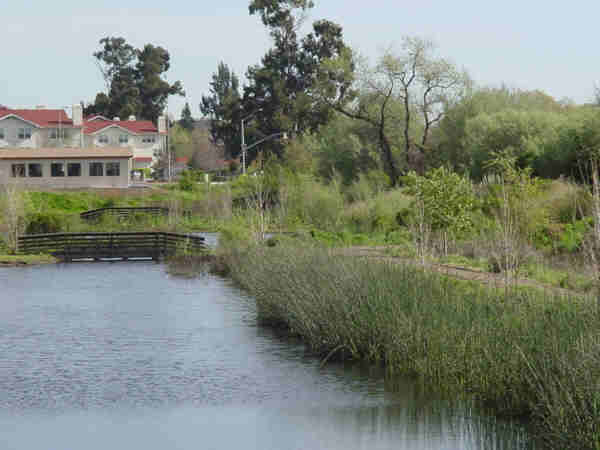 Field Trips 2014-15
Call Math/Science Nucleus (510) 790-6284 or email field@msnucleus.org to schedule a date. Email us a few dates and we will get back with you as soon as possible. Each field trip is a 2 hour docent led tour with different activities for each grade level. We sometimes emphasize different content areas if requested by teacher

Book field trips by calling (510)790-6284 or email field@msnucleus.org
Cost: $200.00 for maximum of 30, $8 person up to 40 people.
Chemistry— Learning about pH Students will learn about how the bonding of water allows other compounds to be "set free" in water. By experimenting with different liquids with indicator solutions, they will learn how changing color can demonstrate how basic or acid the solution is. The periodic table will be reviewed to make sure students know about elements, compounds, Recommended grades: 4-6; 5th grade NGSS correlation (see below)
The Ohlone Way with Nature Students will learn about the Native American Indians that lived in this area. They will see how they used the local resources of tules, trees, shrubs, and rocks to live in an area that had everything. Recommended grades: 3-6; NGSS correlation 2,3,4,5 (see below)

Math and Nature This interactive field trips looks at natural items and their relationship with math. Students will learn new adjectives as they describe different plants and animals. Observation of nature using math opens a child's mind to a new dimension they will never forget Recommended grades: 1-3 (springtime or early fall best times) NGSS correlation 1,2,3
Schools may have lunch at Tule Ponds at no extra cost. However, teachers must supervise children and use our recycling containers and be responsible for clean-up.

Want to keep informed on school field trips and teacher workshops held in the San Francisco Bay area, just put your email in the above mailing list. You can remove yourself at any time. This helps our non-profit get information to you without the cost of postage. We do not sell nor share our lists with any other organization.

You may qualify for free Alameda County Schools sponsored by Flood Control and Water Conservation District. Click here.
NOTE: After booking we require a minimum of 3 week cancellation notice or subject to $50.00 penalty unless due to weather. We are reimbursed the cost of the field trip from the county only if we provide the service. We can not guarantee that cancellations can be rescheduled.
If it rains? This facility is a flood control area, and during rains we can still visit the ponds. We will have umbrellas to walk a shorter version of the trail. We have appropriate hands on activities inside. If the rains are very hard, we will reschedule if we have available dates with no penalty.
For more information on Tule Ponds at Tyson Lagoon click here.
DIRECTIONS: 1999 Walnut Ave, Fremont (click here for map, driving, and BART information)
Reminder: You will receive an email reminder about 3 weeks prior to field trip.
Next Generation Science Standards correlation
Chemistry
The Ohlone Way with Nature

correlated with 3rd and 4th grade Social Studies
Math and Nature
1st grade -LS3-1 Make obserbvations to construct an evidence based account that young plants and animals are like, but not exactly like their parents
2nd grade - LS-4-1 Make observations of plants and animals to compare the diversity of life in different habitats