Summer Hands-on Science Camps 2018
PLEASE EMAIL AND RESERVE A SPOT
ON ONLINE REGISTRATION METHOD IS CHANGING
sorry for inconvience
members $155(3 hour full week camp), non member $175
sign up for 2 classes and get free membership
(make sure you click you are a member)
For more information or registration
contact: 510-790-6284;
msn@msnucleus.org
(student, parent name; classes you would like to reserve, phone number and email)
| | | | | | |
| --- | --- | --- | --- | --- | --- |
| Dates | Time | Age | Location | Code | Camp Title |
| 6/19-6/23 | 9:30-12:30 | 9-12 | CNHM | M-01 | Physics and Engineering: Learn the interactions that guide the science of physics; magnets, electricity, light, gravity |
| | 9:00-12:00 | 6-8 | Tule | T-01 | Food Web: Life cycles of different organisms in different environments; puppets, role play, art |
| 6/26-6/30 | 9:30-12:30 | 6-8 | CNHM | M-02 | Exploring Space and Beyond: Learn about the moon, planets, and stars. Universe, stars. |
| | 9:00-12:00 | 9-12 | Tule | T-02 | Chemistry of Tule Ponds elements, molecules, chemical and physical reactions, probes, chemical analysis |
| 7/5-7/7* 3 day | 9:30-12:30 | 6-8 | CNHM | M-03 | Weather: oceans, atmosphere, water chemistry, predicting weather, weather patterns |
| | 9:00-12:00 | 9-12 | Tule | T-03 | Microscopes and Microorganisms: Microscopes, plankton, slide preparation, microbes (larger microscopes) |
| 7/10-7/14 | 9:30-12:30 | 6-8 | CNHM | M-04 | Rockin and Rolling: different environments of rocks and how they are created; mineral identification |
| 7/17-7/21 | 9:30-12:30 | 9-12 | CNHM | M-05 | Minerals and Rocks: Investigate key minerals and rocks, how they are formed; local rocks, chemistry |
| 7/24-7/28 | 9:30-12:30 | 6-8 | CNHM | M-06 | Prehistoric Adventures: Dinosaurs, fossils and more; how they lived, bone and teeth identification |
| 7/31-8/4 | 9:30-12:30 | 9-12 | CNHM | M-07 | Fossils of the Bay Area and Beyond: Learn about fossils through the ages, field trip to Sabercat Creek to hunt Ice Age fossils |
| 8/7-8/11 | 9:00-12:00 | 6-8 | Tule | T-08 | Wetlands and Mudflats: Exploring frogs, butterflies; art, comparing fresh with ocean water; symmetry, life cycles of Tule Ponds |
| 8/14-8/18 | 9:00-12:00 | 9-12 | Tule | T-09 | Ecology of Land and Water:Junior Naturalists explore Tule Ponds habitats, life cycles of organisms, fresh water vs marine conditions |
<![if !vml]>
<![endif]>
FIRST WEEK
June 19-23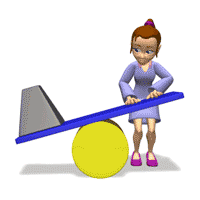 M-01 Physics and Engineering

(9-12 yrs)
Learn the interactions that guide the science of physics. Design and build toys, structures, electromagnets, a catapult, and other inventions using the principals of physics. Play with gears, levers, pulleys, pendulums, pistons, lenses, conductors, and magnets. Observe some of Benjamin Franklin's inventions; explore electricity and the Van-de-Graff machine. Learn through osmosis from our featured guest Ken Miller the electrical wizard.

T-01
Food Webs (6-8 yrs)
Life cycles of different organisms in different environments; puppets, role play, art
. Look at different life cycles of organisms that live at Tule Ponds including lady beetles, butterflies, frogs, reptiles, raccoons, and more. Learn about trees and and how they provide shelter and food.
SECOND WEEK
June 26-30
M-02
Space and Beyond (6-8 yrs):
Discover the great mysteries of space and how the ancient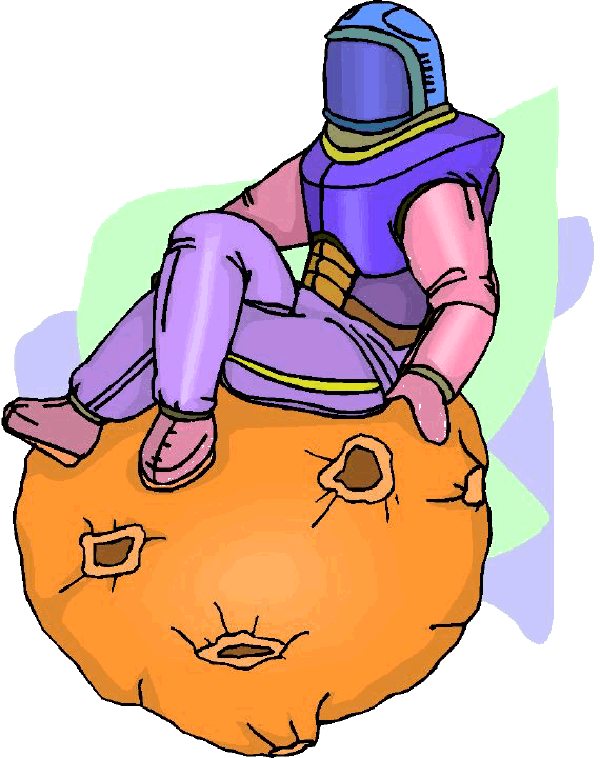 people looked at the Universe.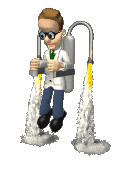 They will use the Miller Stardome to explore how we can find our way through space.

They will explore space vehicles and how humans can live in space.

They will look at new discoveries of a world of new planets that are just being discovered.

T-02 Chemistry of Tule Ponds

(9-12 yrs)

:Students will gain a higher appreciation of chemistry and how we can detect different elements. They will learn how to use a spectrophotometer and collect data. They will learn how to take pH of water and soil and chart their progress. They will collect data on certain chemicals and interpret what it means. This class is for students who really want to learn about science.

THIRD WEEK

July 5-7

M-03 Weather (6-8 yrs):

Atmosphere and Water on earth controls the weather as we rotate in space. Experiments on components of the atmosphere will show students the power of this envelop of air. Water experiments will demonstrate how water vapor added to the atmosphere creates clouds and all kinds of weather.
T-03 Microscopes and microorganism
(9-12 yrs)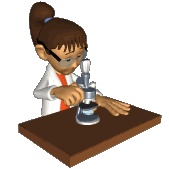 This course introduces techniques in slide preparation, culture, and care. View the diversity of pond life, record the behavior of plankton, and identify microorganism diversity. Create art projects, sketches, and diagrams to label and identify characteristics and features of microorganisms. . Lab: Wet mount, demo slide, microbial culture, well slide, microscope components, nutrient cycling and inoculation, sample data collection and pond ecology; monitor the wetlands, microbial behavior.

<![if !vml]>
<![endif]>FOURTH WEEK
July 10-14
M-04 Rockin and Rolling

(6-8 yrs)
Learn how minerals form. Grow your own crystals. Sing along with Ricky the rappin rock. Labs: Make model rocks with mineral crystals, label a beginner rock and mineral specimen collection, observe and sort colors, shapes, and more properties of rocks, minerals, and elements. Create a model to explain the environments of rock formation, make an atom, and learn the basics of the periodic table of elements.
FIFTH WEEK
July 17-21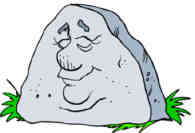 M-05 Crystals Minerals and Rocks

(9-12 yrs)

Chemistry, geometry, and geology lessons for kids. Learn how minerals are formed, identify and sort them by class (geometric crystal shape, and chemical composition). Labs- Navigate the periodic table of elements using physical specimens, understand and model environments of rock formation (sedimentary, metamorphic, and Igneous). Examine, sketch, and journal the specific properties of rocks and minerals that geologists use to identify and study Rock, mineral, and fossil specimens. Create a crystal, rock, and mineral collection.

SIXTH WEEK

July 24-28

M-06 Prehistoric Adventures

(6-8 yrs) Unearth prehistoric parts of our planet Earth. We learn the present is the key to understanding the past. Examine fossil specimens and compare them to species still living today. Fossils are filled with information paleontologists use to understand extinct organisms and recreate past environments. Learn about where and how fossils form in Earth's crust. Lab- sift through ancient seas and look closer at shark adaptation and behavior, dig for clues to explain our earths past and explore dinosaur diversity. From microscopic organisms to megafauna we will peer into the ages of the Earth using the fossil record.
SEVENTH WEEK<![if !vml]>
<![endif]>
July 31-Aug 4
M-07 Fossils of Bay Area and Beyond
(9-12 yrs)

his is an in-depth look at fossils through the ages with a special focus on our local natural history. Prior to the fieldtrip we learn to collect, preserve, and interpret fossils like a paleontologist. Using data we dig up we explore the geologic past. Look for clues to explain changes in environments, climate, and biodiversity within earth systems. Lab: fossils of morocco, early life in the Cambrian, dinosaurs through time, microscopic mysteries, megafauna of Fremont - recreating the past..

Last day will include a field trip of the famous Sabercat Ice Area fossil site..

EIGHTH WEEK

Aug 7-11

T-08 Wetlands and Mudflats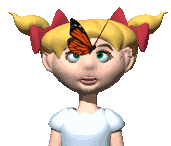 (6-8 yrs) Explore the outdoors and discover common patterns underlying the workings of natural systems. Look for the metamorphoses of monarchs; help them feed on their favorite plants. Observe the transformation of tadpoles to frogs. Classify pieces, patterns, shapes, and symmetry in nature. Create habitat for the animals and plants at Tule ponds. Learn to sort flowers and other plant patterns. Labs: diagrams, dioramas, changes over time, collections, models, sketches, art and entertainment.
NINTH WEEK
Aug 14-18

T-09 Ecology of land and oceans (Junior Naturalist
)
(9-12 yrs)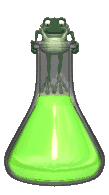 This is an exploratory course on terrestrial, aquatic, and oceanic ecology. Learn to take samples, use microscopes. We will explore in detail the wetland ecosystem of Tule ponds. Collect samples, synthesize data, and determine the health of animal, fungi, plant communities of the park. We will survey the connections of water across land and sea for a holistic view. Make a diorama modeling a healthy ecosystem. Learn the important role of keystone species in regulating balanced ecosystems. Participate in restoration, create a butterfly garden. Learn to sketch like an artist and keep a journal like a naturalist.

members $155(3 hour full week camp), non member $175
prior to May 15 special: members $135 (3 hours full week) non members $155 (3 hour full week)
For more information contact: 510-790-6284;msn@msnucleus.org


contact James Link link@msnucleus.org to check if you are a member




All proceeds help to keep the Children's Natural History Museum operating in Fremont

Cancellation Policy: Registration is required. There is a $10 cancellation fee per class for all refund requests made before May 31. June 1– June 15 the cancellation fee is $25.00 per class. No refunds will be given after June 15. However, if you can find a replacement, and that person pays you directly, there is no penalty. If there is room in another class you may transfer to another class without a charge. Any such changes must be made 2 weeks prior to the registered class. If there are any questions regarding this policy or other class scheduling questions please email msn@msnucleus.org. Limited partial scholarships are available.