Come for 1 to 3 hours. Children will each get a Thermofisher Bag with chemical apron, googles and notebook donated by ThermoFisher Scientific. Hands on science activities throughout the museum including making different chemical reactions; creating a sand card from the beaches of California; making tracks and trails, and other activities to get children thinking about the value of science!

Also see the new Ice Age fossils just found under Wes Gordon's home... the Lost Fossils that were hidden under his house. They are mainly from the Irvington Fossil site near Sabercat Historical Park including new mastodon tusk and teeth.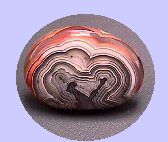 Also a new fossil display as a Gold Award, by Alex Spencer for uncovering fossils.

Children 7 and under need to be accompanied by an adult. Just a fun day at the museum!
Visit the Children's Natural History Museum
Pay at the door or pay online for extra savings!
register now (click here)

If you have any problems call 790-6284 or email (msn@msnucleus.org)