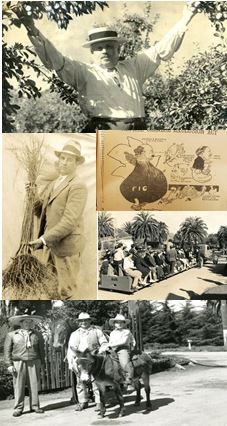 CURRENT EXHIBIT
ROEDING CENTENNIAL

The Roeding Family arrived in San Francisco in 1849 from Hamburg, Germany. Frederick Roeding became a mercantile banker who, after the 1868 Great Quake, purchased thousands of acres in Fresno with six other German families. They moved to Fresno to become part of the agricultural revolution in the Central Valley. In 1917 the Roedings

purchased the California Nursery Company in Niles, making

2017 their

one hundredth anniversary.



Their vast holdings throughout the state included citrus, fig, and olive orchards in southern California as well as several growing fields in the Central Valley. California Nursery Company provided trees and exhibits worldwide, helping to propel the nursery to become the largest in the West Coast.

California Nursery Office Museum and Vallejo Adobe:

Hours: 1:00-4:00 pm, Sunday
Tour: starts at 2 pm



Cost:

$3.00 donation

Please follow us on Facebook for more information on Friends of California Nursery, our volunteer group that helps with Rose Garden, History, and more