California Nursery Historical Park
School Field Trips (Third Grade)




Integration of Science with Local History




all field trips start at the California Nursery Office and end at Vallejo Adode, build in the 1830's


PRICE $200 for one class up to 32 children


Book field trips by calling (510)790-6284 or email

field@msnucleus.org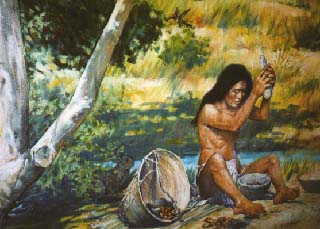 Ohlone (Native Americans) and Trees- Students will learn about the native Americans that lived on this land and how we determined this information (through archaeology).This field trip has students experience how an archaeologist interprets clues found in the area to develop the historical development. Students will compare and contrast artifacts from the Ohlone occupation and compare with rancho artifacts. Students will explore how local Native Americans were part of the building of the Rancho era and how they adjusted to a changing landscape (oaks to wheat to trees). Students will walk through the California Nursery Historical Park and discuss how the landscape has changed.
Where: California Nursery Historical Park
Dates: Sept-Nov; March-June
Times: 9:30-11:30 or 12:30-2:30
Activities: Tree booklet, walk around the park and California Nursery Office Museum.
Lunch: at the Vallejo Adobe or in nearby picnic benches (no extra charge)
Price: $200. Chaperones are free but should assist in the management of students.
Correlation to Next Generation Science Standards (NGSS)
3-LS3.A: Inheritance of Traits
Many characteristics of organisms are inherited from their parents. (3-LS3-1)
Other characteristics result from individuals' interactions with the environment, which can range from diet to learning. Many characteristics involve both inheritance and environment. (3-LS3-2)

3-LS3.B: Variation of Traits
Different organisms vary in how they look and function because they have different inherited information. (3-LS3-1)
Correlation to California History Standards
Continuity and Change
Students in grade three learn more about our connections to the past and the ways in which particularly local, but also regional and national, government and traditions have developed and left their marks on current society, providing common memories. Emphasis is on the physical and cultural landscape of California, including the study of American Indians, the subsequent arrival of immigrants, and the impact they have had in forming the character of our contemporary society.
3.S2 Students describe the American Indian nations in their local region long ago and in the recent past.
<![if !supportLists]> 1. <![endif]> Describe national identities, religious beliefs, customs, and various folk lore traditions.
<![if !supportLists]> 2. <![endif]> Discuss the ways in which physical geography, including climate, influenced how the local Indian nations adapted to their natural environment (e.g., how they obtained food, clothing, tools).
<![if !supportLists]> 3. <![endif]> Describe the economy and systems of government, particularly those with tribal constitutions, and their relationship to federal and state governments.
<![if !supportLists]> 4. <![endif]> Discuss the interaction of new settlers with the already established Indians of the region.